gentle creek life magazine
Keeping Up With The Knauss Family
By Wally DesChamps, Gentle Creek Resident Contributor
Gentle Creek Life
August 2019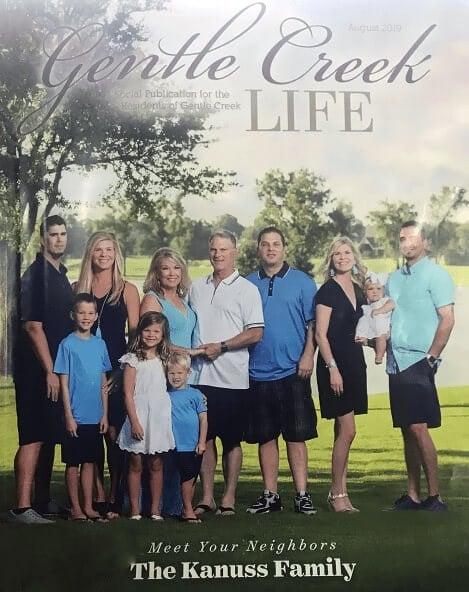 You may actually know this month's feature family ... or at least you're familiar with their work. as seen on the Dr. Phil Show, The Doctors, and co-star of the TLC primetime special Cracking Addiction, Debbie Knauss, RN, LCDC, is an internationally recognized television and radio guest and public speaker. She has been featured by top news outlets, such as ABC News and the Huffington Post as a "pioneer in the field of television interventions," and recognized for her work on Entertainment Tonight. Debbie remains a preferred interventionist for the Dr. Phil Show, The Doctors, and Cracking Addition with her highly sought-after intervention company, VIP Recovery, and is co-owner and CEO of Touchstone Ranch Recovery Center just near Stephenville, TX, along with her husband, Doug, who serves as CFO.
Doug and Debbie are empty nesters who have lived in the section of Gentle Creek eight-and-a-half years but are far from living a life of retired solitude!
Debbie says, "The biggest draw to Prosper was our first-born grandson, Colt Paul Harper. When the kids moved out, we had agreed we weren't going to follow our kids around the country as they spread their wings but (she says with a grin), it's funny the impact that the first grandchild has! Doug had recently retired from Computer Sciences Corporation and our circumstances allowed us to move anywhere, as long as we were close to a major airport to support our television careers and nationwide intervention business, VIP Recovery."
"We had been babysitting Colt from Houston, commuting almost every week for almost a year and the drive got longer and longer. After almost a year of searching nearly every community north 380 and between Denton and McKinney, we kept coming back to "Gentle Creek" as the place we wanted to be - what a great place to live, 'Gentle Creek' ... peaceful, serene ... gentle! Then we loved the idea of 'Prosper' ...why shouldn't we prosper in Prosper? We had decided to downsize when we moved to Prosper, and then we found the house ... gorgeous and well built. Every room got a 'Wow!' It was the exceptional quality that made us say 'yes,' and we loved the smaller yard.
The Knausses have three grown children, four grandchildren, and six grandpets! Their oldest son, Brandon, who is a crisis intervention specialist and vice president of VIP Recovery, lives in Stephenville with his 9-year-old pitbull terrier, Tank. Their youngest son, Bobby, and his wife, Hillary, have one child, Piper, who is 10 months old and shares love for ten-year-old pitbull terrier, Cujo - they live in Lake Highlands in Dallas. Their daughter, Christina, and husband, Ty Harper, live in Celina with their three children, Colt (9), Kinley (7), and Camden (3), and their gray cat, Smoky, Shetland pony, Thunderfoot, and two goats, Rudy and Cash.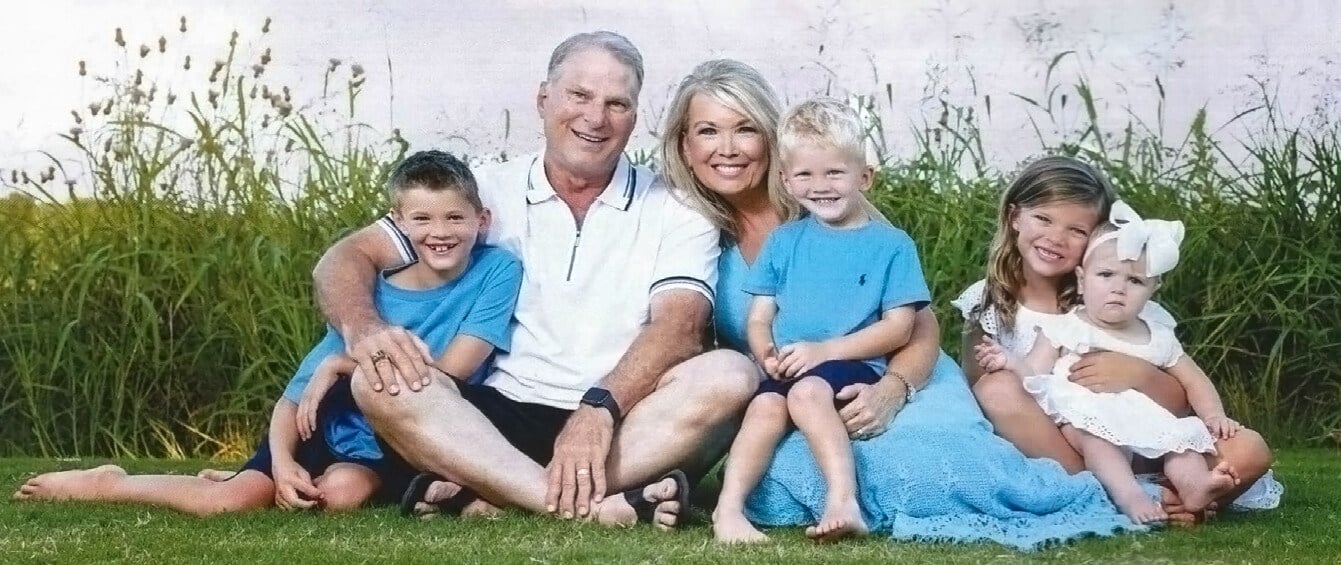 As mentioned earlier, Doug and Debbie co-own Touchstone Ranch Recovery Center which is nationally recognized and dual accredited treatment center near Stephenville for people struggling with substance use disorder (alcoholism, addictions) and co-occurring mental illness. Debbie is a Registered Nurse, Licensed Chemical Dependency Counselor, and Chief Executive Officer of Touchstone Ranch Recovery Center, who was raised in the small town of Hanover, KS, and she went on to attend Kansas State University, Northern Oklahoma College, and Houston Community College.
Doug is the Chief Financial Officer of Touchstone Ranch Recovery Center. He was raised in the slightly larger town of Halstead, KS. Doug earned his Bachelor of Science in Business Administration from Kansas State University where he was also an outstanding member of the Wildcat Track Team (pole vault). He was recognized his Senior Year with the Presidential Student Athlete Award. Doug has over 30 years of international and domestic experience with several Fortune 100 companies.
Doug and Debbie met at Kansas State University when Doug was returning the community vacuum cleaner. They lived across the hall from each other in an apartment complex. The story goes that his roommate said, "You've got to go meet the girls next door!" During their 40-plus years together, they lived in Manhattan, KS, Ponca City, OK (twice), Katy, TX (twice), and Lafayette, LA, all while Doug worked with Conoco Oil & Gas. They made a commitment to their children that they would stay put as the kids went through high school which put them in Katy for almost twenty year the second time they lived there.
Debbie loves to share the cooking skills she learned from her mother on the farm in Kansas for a family of eight and hired hands. They love their family dinners and Debbie's cooking. They also love spending time with each other and being together during the holidays and vacations. At Easter, they stash varying monetary prizes in plastic eggs; they go around the table, have each family member select and egg and open it to reveal their prize for everyone to see; some good and some… well, it can get very interesting once they are all revealed. At Christmas, they have to embrace an old family tradition passed down of giving a prize to each family member, but they have got to sit on Santa's lap to get their prize, which always make for great pictures opportunists, especially for the grandkids who aren't so sure of Satna. Thanksgiving is special with traditions handed down over generations' recipes.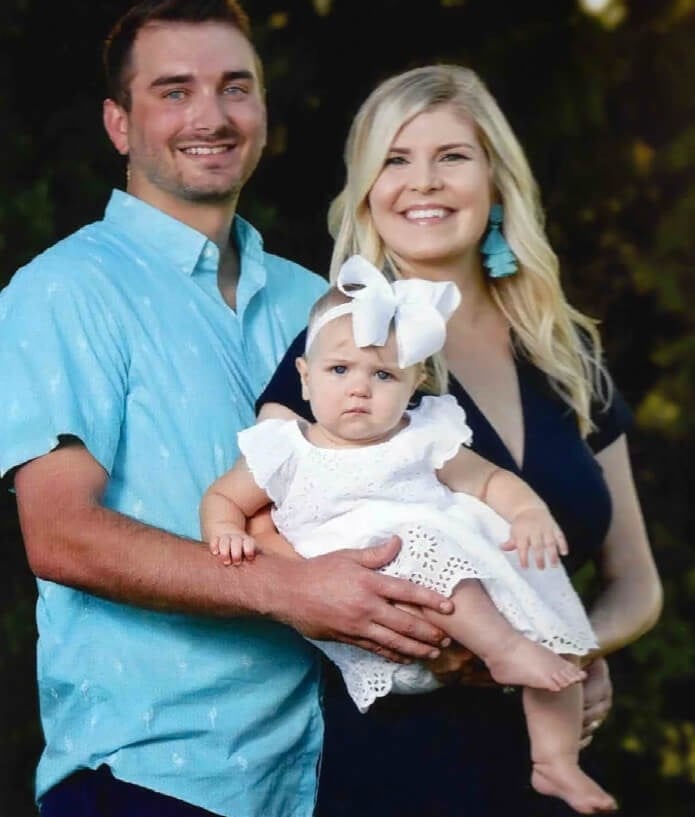 Their favorite card games are "Old Maid" with the children and Pinochle. Other games they love with the children at Catch Phrase and Headbands. Everyone plays! And, of course, "PaPa" loves being the Old Maid.
Most members of the family are huge sports fans. The men love to play a round of golf and the girls will get mani-pedis together. Their favorite sports teams are the Dallas Cowboys and, of course, the Kansas State Wildcats! They love to take in good movies, watch their favorite TV series, or pick up a good book. And family dinners are always an important time together. They love to eat at Texas Roadhouse, Olive Garden, Tenders, Papa Gallos, etc., but there is no place like home!
In addition to all of their time together at home, Los Angeles, Vegas, Florida, Hawaii, the Caribbean, Mexico, Europe, and Africa have all been the settings for memorable family times. While all of their trips have been wonderful and left them with lasting memories, none quite like their trip to Africa (Morocco). Debbie says, "The morning was spent in the old town market with a guided tour and very organized. At noon, we went to the very large local rug market. It must be a tradition that after the rug market tourists are free to be charged by the local merchants. Doug was cornered by several local merchant men and offered 'many goats for clear-eyes' (me). It was a terrifying moment and we were very happy to set foot back in Spain. The sangria was especially good that night!" During this trip, Europe was experiencing "mad cow disease," and all of their meals were chicken or fish. Doug says, "That was definitely an experience for Midwestern, meat and potatoes farm kids.
To continue their love of traveling, Debbie and Doug have scheduled a Mediterranean cruise and are researching more domestic and international trips. They would like to visit Ireland and Scotland, see more of Europe, and perhaps take a trip to Alaska (which I highly recommend!). Debbie wants to release two books and, of course, stay tuned for more TV in the future.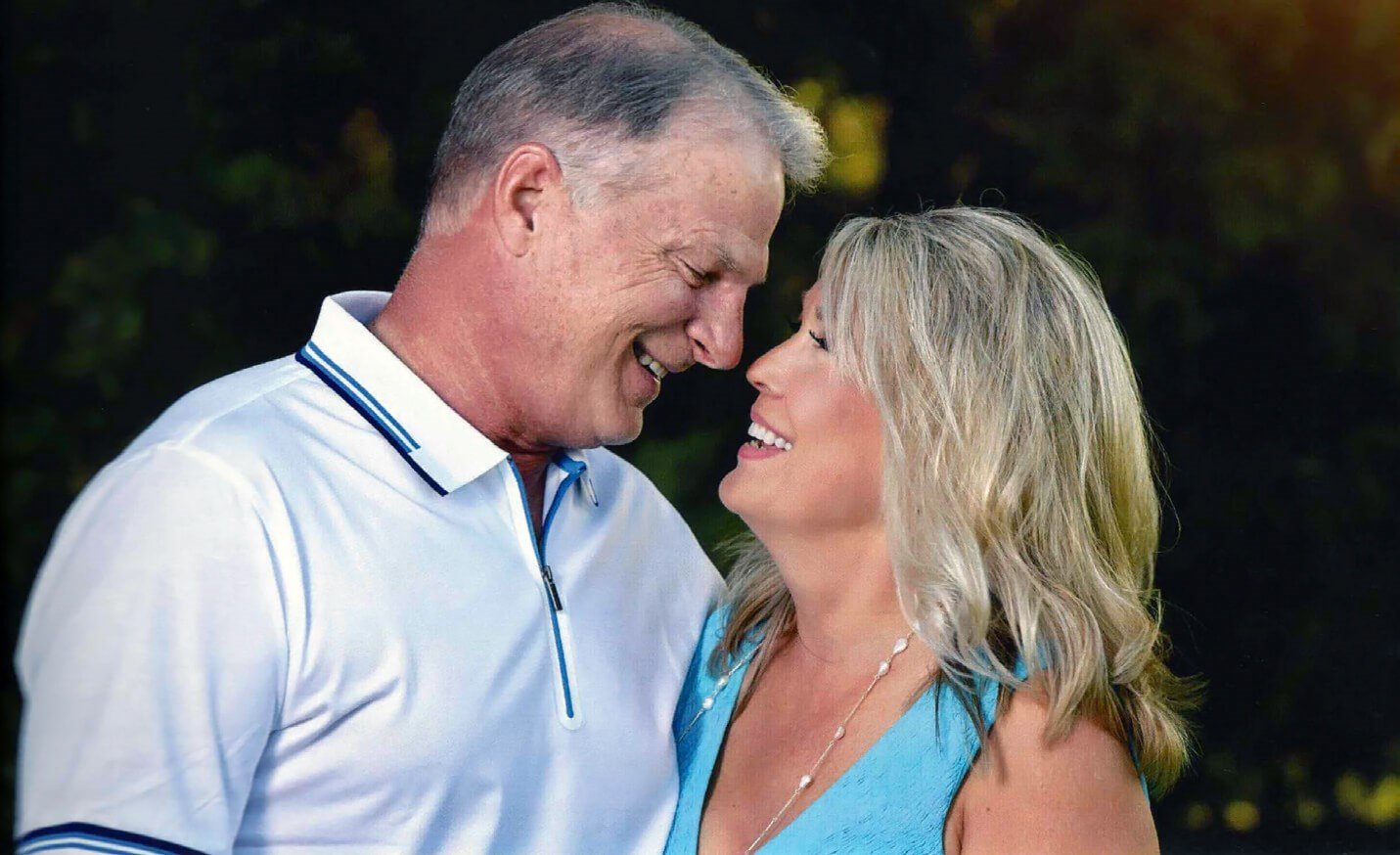 Although their work passions keep them on the go, Debbie and Doug still make time to be as involved as possible with their grandkids, which currently involved Colt and Kinley's involvement in sport – softballs, baseball, and basketball. They also make time for some downtime which includes movies, massage, reading, watching TV, but, most of all, just relaxing and visiting with friends and family. Coffee time in the morning is treasured time for them both - they admitted that they finally got a Keurig and now have one in every home and office.
Debbie says, "As our businesses keep us on the go and often away from Prosper, we've not gotten very involved in the community. Doug's dad still lives in Kansas and just turned 93. Doug is trying to spend as much time as possible with him and help him do some of the things he wants to do, like visiting family in California, coming to Texas to see family, or whatever. When we're home, it's the grandkids and family. We are blessed beyond our wildest imaginations. Everything in our professional careers has positioned us to make a difference in the world with our treatment center and our outreach through the connections we've made along the way."
Author's Note: This is not meant to be a plug for the Knausses business. However, their knowledge of, passion for, and systems used in the treatment of substance use disorder make for the perfect opportunity for us at Gentle Greek Life to provide a resource for our neighbors who may struggle with those demons. If you or someone you know could potentially benefit from their expertise, please give them a call.